Welcome to our Food Blog, where we take you on a culinary journey to explore delicious dishes from around the world. Today, we are diving into the flavors of Gujarat, a western Indian state known for its vibrant and delectable cuisine. In this edition, we bring you the recipe for Fafda Jalebi, a famous and mouthwatering Gujarati delicacy. Get ready to tantalize your taste buds with this homemade food that perfectly captures the essence of Gujarat's rich culinary heritage.
A Celebration of Gujarati Food:
Gujarati cuisine is renowned for its diverse flavors and unique combinations of sweet, tangy, and spicy tastes. The state takes pride in its rich culinary traditions, and Fafda Jalebi stands tall as a beloved snack that symbolizes the essence of Gujarati food culture. Let's dive into the preparation of this iconic dish that has earned fame for its deliciousness.
1. Unveiling the Art of Making Fafda: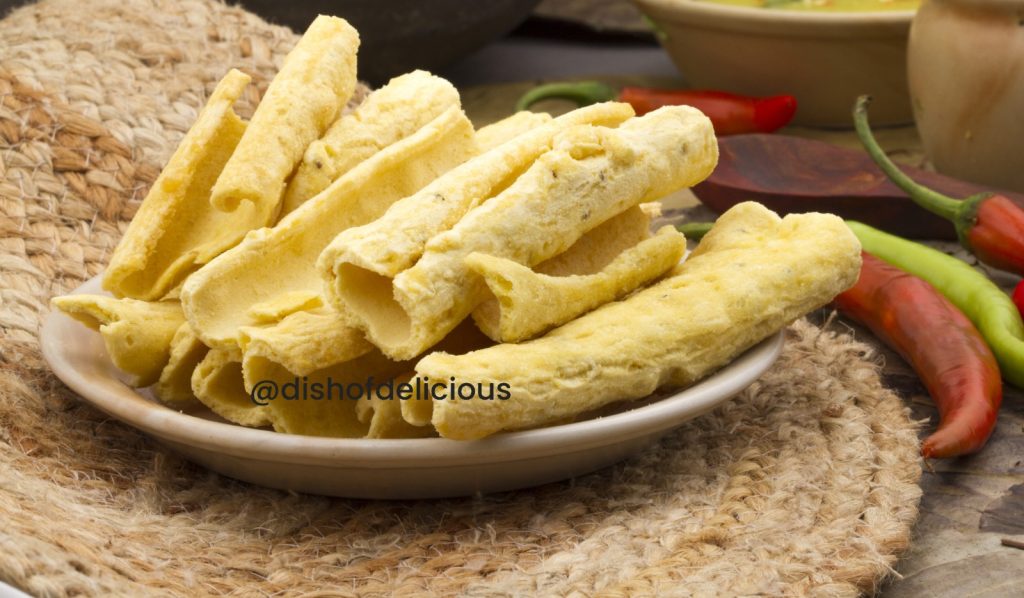 In a serving dish, transfer the jalebis to the syrup after soaking for a few minutes. You can enjoy it at breakfast or tea-time with friends and family. Let's walk through the simple step-by-step process of crafting this delicious food:
Ingredients:
2 cups chickpea flour (besan)
1/4 cup semolina (sooji)
1/2 teaspoon turmeric powder
1/2 teaspoon red chili powder
1/2 teaspoon carom seeds (ajwain)
Salt to taste
2 tablespoons oil
Water (as needed) for kneading the dough
Oil for deep frying
Instructions:
Begin by combining chickpea flour, semolina, turmeric powder, red chili powder, carom seeds, salt, and oil in a large mixing bowl.
As water is slowly added to the ingredients, the dough should become firm and non-sticky.
Next, divide the dough into small portions and shape each portion into thin, elongated strips by rolling them gently between your palms and fingers.
Heat oil in a deep pan or kadai over medium heat and carefully slide the shaped strips of dough into the hot oil, frying them in batches for even cooking.
After the Fafda are golden brown and crisp, drain them on paper towels to remove any excess oil.
2. The Sweet Symphony of Jalebi: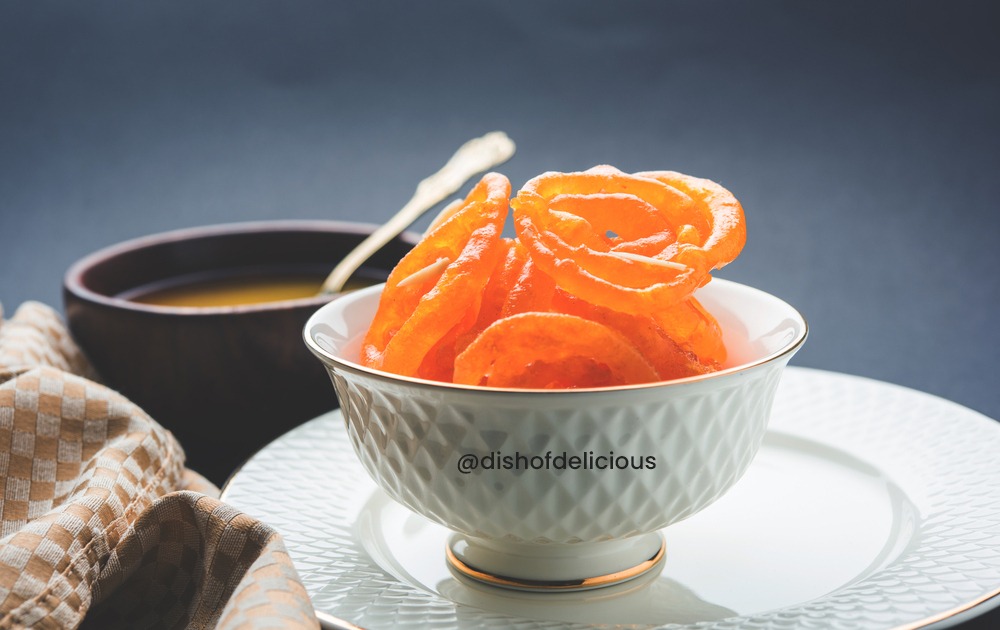 No Fafda experience is complete without its perfect companion, the irresistible Jalebi. Traditionally, jalebi is a spiral-shaped dessert made from fermented batter, deep-fried, and soaked in syrup. The combination of Fafda and Jalebi is a match made in culinary heaven.
Ingredients for Jalebi:
1 cup all-purpose flour (maida)
2 tablespoons chickpea flour (besan)
1/2 teaspoon turmeric powder (for a vibrant color)
1/2 teaspoon baking powder
1 tablespoon yogurt
Water (as needed) for making the batter
Oil or ghee for deep frying
For the syrup:

1 cup sugar
1/2 cup water
A few strands of saffron (optional)
1/2 teaspoon cardamom powder
Instructions:
In a mixing bowl, combine all-purpose flour, chickpea flour, turmeric powder, baking powder, and yogurt to create a thick, smooth batter.
Allow the batter to rest for about 30 minutes, enabling it to ferment and develop a unique flavor profile.
Place the jalebis on a serving plate after soaking in the syrup for a few minutes. Keep the syrup heated after it has reached a somewhat sticky consistency.
Heat oil or ghee in a deep frying pan, and using a squeeze bottle or piping bag with a small hole, create spiral shapes with the jalebi batter in the hot oil.
Golden brown and crispy jalebis should be fried.
Remove the jalebis from the oil and immediately immerse them in the warm sugar syrup, ensuring they are well-coated.
Serve the jalebis after soaking them in syrup for a few minutes.
Conclusion:
Congratulations! You have successfully unlocked the secrets of preparing Fafda Jalebi, a delightful and famous dish that showcases the true essence of Gujarati cuisine. Prepare this homemade food, and treat yourself and your loved ones to a burst of flavors and textures that will transport you to the vibrant streets of Gujarat. Enjoy the crispy goodness of Fafda alongside the sweet symphony of Jalebi, and savor every delightful bite of this iconic combination. With this recipe in your hands, you're all set to create a memorable and delicious food experience!
Note: Remember to serve Fafda Jalebi fresh and hot for the best taste and texture.